In the world of Internet marketing, there are a few names that consistently rise to the top. These so-called Internet marketing gurus claim to have all of the secrets that you need to succeed online. The question is, however, can they be trusted?
In all honesty, it really depends on the person. Some Internet marketers really are focused on helping other people achieve online success. These marketers believe in delivering value to the people who buy their products or take their seminars. As a result, they teach actionable processes that you can use to build a successful online business of your own.
In other cases, however, the opposite is true. Certain Internet marketers are just out to make a quick buck by scamming unsuspecting people out of their money. They may advertise courses or products that are designed to teach people how to earn money online. In actuality, however, many of the techniques included in these courses are out of date and no longer work. With these types of products, the only person who gets rich is the Internet marketer who is selling them.
If you are thinking of purchasing a course, how-to guide (the most popuar niches right now are how to last longer in bed for men and how to talk dirty to your man), or other product from an Internet marketing guru, you should thoroughly do your homework first. Look for real-world feedback from people who have studied or worked with the marketer in question in the past. Ask around on Internet marketing forums to get input from real people who may have experience with the product that you are considering buying.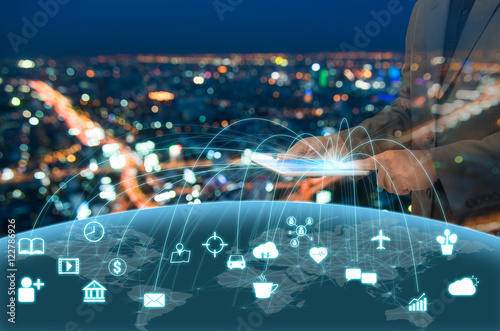 Be wary of reading online reviews. It is extremely easy for someone to write fake reviews or to pay other people to write reviews for them. That is why your best option is usually to reach out through forums or social media to ask for input. That way, you can trust that the responses you are getting are written by actual people who have experience with the product or Internet marketer. 
You should also check the refund policy before you make a purchase. Make sure that there is a way to get your money back in case the product fails to live up to the promises that were made in the sales letter. That way, if the Internet marketer did try to deceive you, you can always get a refund on the purchase so that you aren't out all of the money that you spent.
The question of whether or not you can trust and Internet marketing guru is a bit complicated. What it boils down to is that you need to use common sense before jumping in and trying out one of their products. By carefully researching the marketer or the product you are planning on buying through independent channels such as social media or forums, you can get a far better idea of whether or not they are trying to take advantage of you. 
The time and effort that you put into doing research can really pay off by allowing you to find Internet marketing experts who are willing to teach you marketing methods that actually work.